Meet Steve Moore, a veteran whose dedication to service led him from a distinguished Air Force career to owning a thriving Huntington Learning Center in California, Maryland. Steve and his wife, Tari, share a passion for education and community service. Through their center, they've transformed lives, helping students achieve remarkable successes like earning full scholarships and pursuing military careers.
Read more about Steve's incredible journey in our featured article here, and witness firsthand how Huntington Learning Center equips students not just academically, but also with life skills and confidence for a brighter future.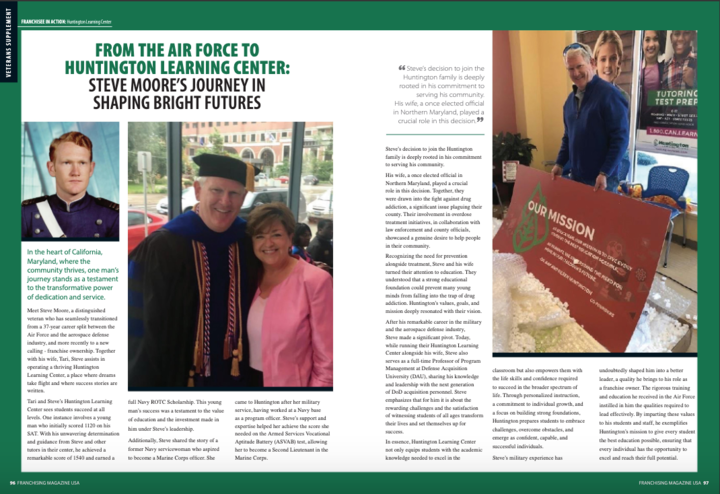 Learn More about Huntington Learning Center Franchise
To learn more about the Huntington Learning Center franchise opportunity, visit our research pages here, or fill out our form here to start a conversation with our franchise team.